Prop37: Is your grocer selling-out your values?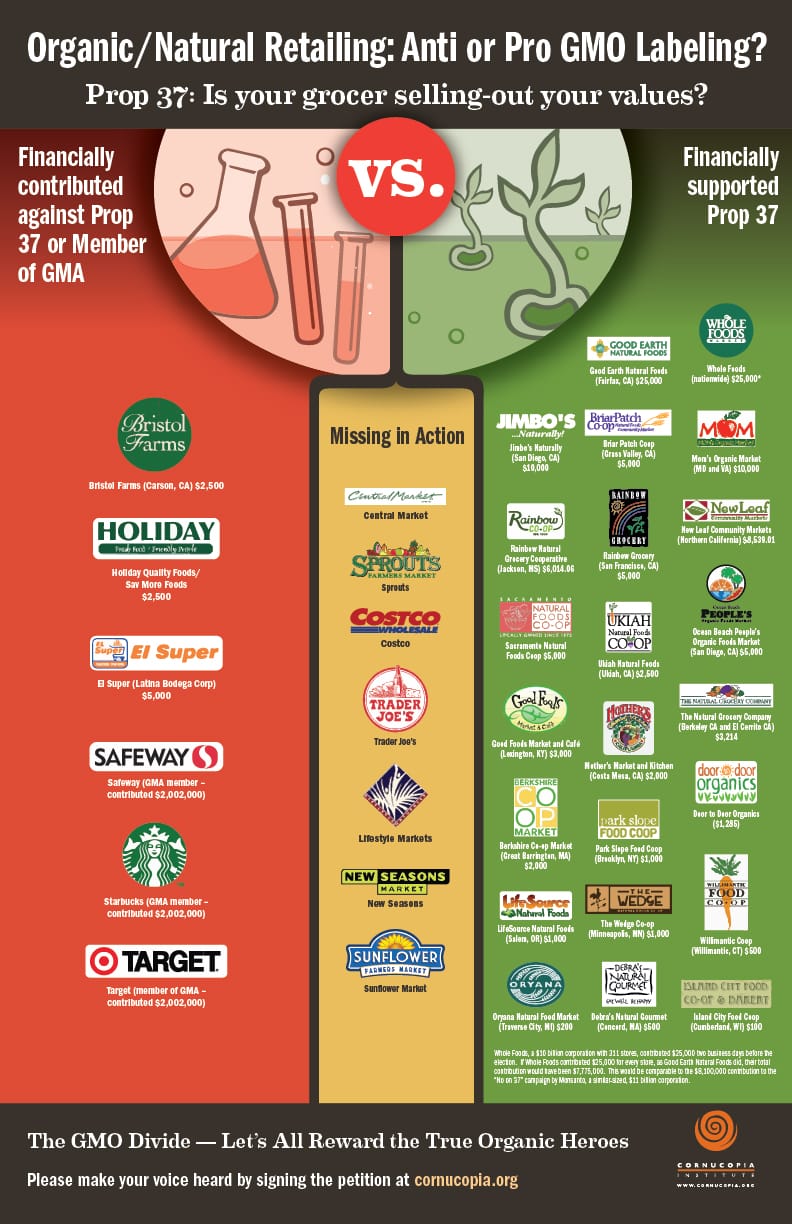 Voting with your dollars – it matters not just what you buy, but where you buy.
So how is your grocer, whether it be an independent store, member-owned cooperative, or public corporation, spending some of their profits—coming from your hard-earned food dollars?
Proposition 37, on the ballot in California on November 6, would require the labeling of GMOs in food. Biotechnology and pesticide corporations, led by Monsanto and DuPont, and corporate food giants, like Coca Cola, Pepsico, Kellogg and General Mills, have contributed a total of over $35 million in their attempt to keep the initiative from passing, and keep consumers in the dark.
Retailers are also joining, contributing financially to either oppose or support the campaign. And some are missing in action, sitting on the sidelines, so far, refusing to join in. Where does your grocer stand on GMO labeling?
This is the food fight of the decade, even if you don't live in California. Since Californians spend 10% of all US food dollars, it could result in companies labeling GMOs nationwide.
New polls show that the advertising blitz by the biotech industry is having an unfortunate and predictable effect on public support for the initiative (just like the negative advertising in the presidential campaign). We need everyone to join in! Cornucopia's new infographic shows where your retailer stands on the issue.
Sign the petition, and let their CEOs know how you feel. If they want our organic food dollars, they need to stand with us.