PoliticoPro
By Jenny Hopkinson and Helena Bottemiller Evich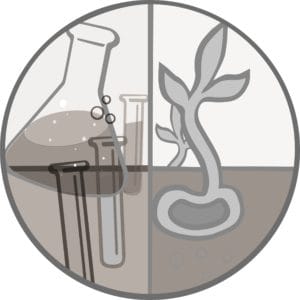 The giants of the U.S. food industry who have spent millions fighting state-by-state efforts to mandate new labels for genetically modified organisms are taking a page from their opponents and pushing for a federal GMO law.
But the Grocery Manufacturers Association, which represents such food and beverage leaders as ConAgra, PepsiCo and Kraft, isn't exactly joining the anti-GMO movement. It's advocating for an industry-friendly, law with a voluntary federal standard — a move that food activists see as a power grab by an industry that has tried to kill GMO labeling initiatives every step of the way.
The most powerful players in the food industry say they are simply trying to find a national solution for GMO labeling, rather than having to navigate a patchwork of dozens of state laws for every packaged food item on the grocery shelf. According to a discussion draft of GMA's proposed bill obtained by POLITICO, labeling standards would not be mandatory and the industry would submit to more FDA oversight.
(Also on POLITICO: Full agriculture policy coverage)
The draft provides the first concrete look of what the food industry is asking for from Congress.
The push for a softer national standard on GMO labeling comes as consumer interest in biotech foods has blown up into an intense national conversation, and the food industry is clearly trying to get out ahead of a strong, vocal movement pushing strict labeling requirements in multiple states around the country.
"We believe that it's important for Congress to engage and provide FDA with the ability to have a national standard" on GMO food labeling, Louis Finkel, head of government affairs for GMA, said. "A 50-state patchwork of regulations is irresponsible."
(Also on POLITICO: Chobani vs. Whole Foods over GMOs)
GMA's proposal is aimed at protecting its members from having to fight a series of state labeling efforts as several states, including Colorado and Oregon, look to move forward with initiatives in 2014. The push for state-level action has prompted food, beverage and biotech companies to shell out big bucks to quash such efforts, which has also earned them some unfavorable press coverage.
Two states — Connecticut and Maine — passed GMO-labeling mandates last year, but both have strict trigger clauses, requiring four other states with a combined population of more than 20 million to implement similar measures before they take effect. Ballot initiatives in California in 2012 and Washington in 2013 were defeated, though by voting margins scarcely above 2 percentage points and only after the food and biotechnology industries spent almost $70 million in campaign ads.
"We've fought a mandatory label at the state level because we believe that a mandatory label misinforms consumers" by implying that there is something wrong with the product, explained Finkel, GMA's top lobbyist.
Finkel said his group has been talking to federal lawmakers since at least last fall. He called the document obtained by POLITICO "an early-stage draft of trying to put pen to paper." While there are other, more recent versions of the document, which the trade association declined to provide, Finkel said, "the talking points are exactly the same and are spot on."
(Also on POLITICO: Stabenow optimistic on farm bill)
GMO-labeling advocates, like Scott Faber, the Environmental Working Group's vice president of government affairs, however, see GMA's effort as a "legislative hail Mary."
"Every lobbyist in this town can name the dozen senators who would read the Bible backwards before this would become law and that's what's so striking," said Faber, a former GMA lobbyist. "A far better course would be for industry to come to the table" and work with consumers to gain the disclosure of more information on their products.
But GMA isn't the only food industry association promoting the measure. The coalition behind the effort also includes the Snack Food Association, the American Frozen Food Institute and the American Bakers Association, as well as a number of other groups.
A bill stemming from GMA's priorities would be vastly different from other GMO-labeling efforts already in Congress. In April, Rep. Peter DeFazio (D-Ore.) and Sen. Barbara Boxer (D-Calif.) introduced bills that seek the mandatory labeling of GMO foods nationwide. The bills have garnered 48 and 14 co-sponsors, respectively, but have yet to gain much further traction.
(Also on POLITICO: Mexico soda tax to re-ignite debate)
DeFazio, a longtime champion of GMO labeling, said Monday that he has considerable concerns with the discussion draft GMA has put forward and warned that the food industry could further hurt its consumer image and bottom line if it moves ahead with the measure.
"This may be actually a misstep by the GMA — to try and proactively prohibit meaningful labeling that may in fact really kindle a much more proactive grass-roots movement on the other side," DeFazio warned. "If they are going to kindle a national debate, given the polling on this issue, they better be thinking billions [of dollars] instead of tens of millions" needed to fight it.
"If they start to move a bill that does the opposite [of labeling that has been called for by consumers], they may not like the results," he said.