New York Times
By Stephanie Strom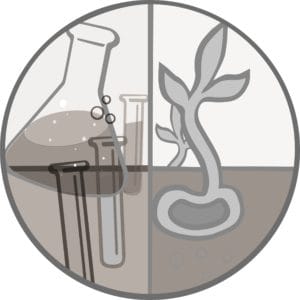 Some of the nation's major food companies declared victory on Wednesday over an initiative in Washington State that would have required labeling of some foods that contain biotech ingredients, although supporters of labeling held out hope that hundreds of thousands of uncounted votes might yet turn the tide.
With roughly 990,000 votes counted, Washington residents appeared to reject mandatory labeling of genetically engineered products, with 55 percent voting against the initiative and 45 percent for it.
The Washington secretary of state has not declared a result for the initiative, because roughly 300,000 mail-in ballots remain to be counted. But the food companies contend that the outstanding ballots will not affect the outcome.
Major grocery suppliers considered this their second win against such individual state proposals, amid their three-year plan to try to stymie labeling efforts across the country.
Their strategy, laid out in partly redacted documents filed with the Washington attorney general's office, aims for a federal ban on mandatory labeling, which would frustrate labeling efforts percolating in some 20 states. Genetically engineered ingredients are found in more than 70 percent of foods sold in grocery stores.
"It's no surprise they would want a federal solution that will pre-empt states from labeling," said Michele R. Simon, a public health lawyer and food blogger who obtained the documents through a public records request and shared them with The New York Times.
"But they want to have their cake and eat it, too," Ms. Simon said, "by stopping the states without having to do anything at the federal level."
In Washington, the Grocery Manufacturers Association spent about $11 million donated by food companies that include PepsiCo, Hormel and Bumble Bee, meaning that the food industry collectively contributed even more to defeat the labeling effort than did Monsanto, which sells genetically engineered seeds.
"In two consecutive years, there have been two different ballot measures in two different states that have been rejected by voters," said Louis Finkel, executive vice president for government affairs at the grocery association, referring to a labeling effort in California last fall that failed. "We should understand now that labeling is not a political issue."
Mr. Finkel said the group had been working to educate members of Congress about the problems companies would face if they had to deal with 50 different labeling requirements across the country, and to remind them that the Food and Drug Administration is responsible for food labeling policy.
According to the documents filed in Washington State, the association's board "has directed G.M.A. staff to seek federal pre-emption with no mandatory label" as part of its broader strategy, called "Defense of Brand," against proposals by states.
The trade group's plan was adopted in February after companies spent tens of millions of dollars defeating the California labeling measure.
The goals included trying to avoid "an endless cycle of expensive campaign efforts" to defeat labeling efforts around the country, and to promote their case after California's battle stirred criticism among some consumers.
Saying it was indeed committed to "transparency and disclosure," the association created a website, factsaboutgmo.org, that provides consumers with links to some research and opinion on the issue of biotech foods. Mr. Finkel said it would be rolling out other efforts to explain genetic engineering and its role in foods.
Last winter, as the trade group started the Defense of Brand fund, it kept the names of donor members underwriting the strategy, like Coca-Cola and Land O'Lakes, under wraps. "The creation of this fund would allow for greater planning for the funds required to combat certain threats and better shield companies from attack that provide funding for specific efforts," Pam Bailey, the chief executive of the association, wrote in a memo to its board on Feb. 18.
The association also removed its members' names from its website. "This was more about finding a mechanism to fund multiple engagements than it was about hiding," Mr. Finkel said.
But that plan ran afoul of Washington State laws on public disclosure, and the group eventually revealed the companies contributing to the Defense of Brand fight there. And some companies that contributed to the fight against the California labeling initiative — including Mars, Goya and even Syngenta, which sells biotech seeds — sat on the sidelines in Washington.
"As states continue to debate this issue, Mars Inc. will neither oppose nor fund opposition of GMO labeling proposals at the state or federal levels, where those initiatives seek only to inform consumers of whether a product contains GMOs," Mars said in a statement, referring to genetically modified organisms. Mars contributed nearly $500,000 to the California battle.
Whole Foods will require labeling of all products it sells in its stores in 2015, as more grocery retailers are pressing companies on the issue. Mark Lynas, an advocate for genetic engineering who was the keynote speaker at an association conference this summer, recently reversed his position and said he supports labeling.