Beating the labeling of GMO foods in Washington and California wasn't enough for the Grocery Manufacturers Association.
Rodale News
By Emily Main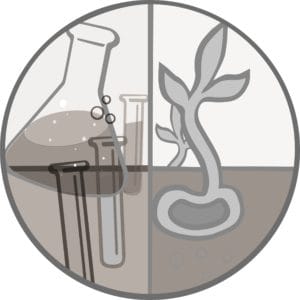 Of the $33 million that was spent to defeat a law requiring labeling of genetically modified foods (GMOs) in Washington state, the Grocery Manufacturers Association (GMA), a trade group representing large food corporations, spent $22 million, nearly all of it from an account named "Defense of Brands" funded by its corporate membership.
Trying to avoid such expensive fights, it's come to light that the group now has plans to lobby the federal government for a ban on state-level labeling efforts. Campaign finance documents obtained by Michele Simon, JD, MPH, a food policy consultant at the nonprofit Center for Food Safety, reveal that the GMA's ultimate goal is "federal preemption with no mandatory label," in other words, a federal law that would prevent states from setting their own GMO-labeling laws requiring food manufacturers to label their products.
If successful, such a law would cripple the growing movement toward greater transparency in the U.S. food supply. Currently, 26 states and the District of Columbia are debating laws that would require GMOs to be labeled, something that survey after survey shows more than 90 percent of Americans want.
Back in January 2013, The New York Times reported that major food companies, along with public health and organic advocates, had met with the Food and Drug Administration (FDA) to discuss GMO labeling. While the meeting was closed to the media (attendees wouldn't discuss what took place with Rodale News), many advocates of GMO labeling believed that the food companies were jockeying for a weak standard that they could meet without major changes to their supply chains, while still appeasing people who were demanding labeling.
The release of these new documents, however, suggests that the food industry wants a ban on labeling—for the companies and for the states. "What industry wants instead is to stop state laws to require labeling, while not giving up anything in return," Simon wrote in a blog post on her site, EatDrinkPolitics.com. "The federal government would outlaw states from enacting GMO labeling, while food makers would not have to label their products. In other words, industry would stop the grassroots movement and not have to pay any price."
The documents also show that efforts to fight the labeling of genetically modified foods won't end with Washington state. The "Defense of Brands" fund, which includes donations from a number of big-name brands including Pepsi, Kellogg's, and Campbell's Soup, has budgeted for an extensive public relations plan that extends through 2015 and is meant to "oppose all state efforts that would impose mandatory [GMO] labels" and "engage in efforts that protect the image of the industry."
The documents do make mention of some movement toward alerting people to the presence of GMOs in processed foods, roughly 80 percent of which contain ingredients derived from genetically modified corn, soy, canola, sugar beets, or cottonseed. The association does note that part of its long-term strategy on GMO labeling will include "options to provide greater transparency and disclosure to consumers about the inclusion of GMOs in products." What those options are, however, is never spelled out.
When asked about the documents, a spokesperson for the GMA told Rodale News that "Americans should be protected nationwide with consistent regulation of food safety and food labels—determined by our nation's most qualified food safety expert—FDA.  This is the position we have shared with state legislatures, city councils, and members of Congress."
But it could be that food manufacturers have to fight more than just legislatures. Whole Foods has already announced that it will require labeling of GMOs by 2018 and more and more major private labels, including those put out by Target and Trader Joe's, are being produced without GMOs.
So it may be bottom lines, not ballot boxes, where you can have the biggest impact. Demand organic in everything you buy—and not just with processed foods. The U.S. Department of Agriculture has approved genetically modified sweet corn, zucchini, and papaya, and nonorganic animal products—even those labeled "antibiotic free" or "natural"—come from animals fed a diet made up almost entirely of GMO corn or soy.
"While we support labeling as activists," says George Siemon, CEO of CROPP, the cooperative that owns Organic Valley and Organic Prairie brands, "we already have a GMO-free labeling law, and that's USDA Organic."