[Note:  See Cornucopia's infographic for a recent accounting of what companies are spending on the I-522 GMO food labeling initiative.]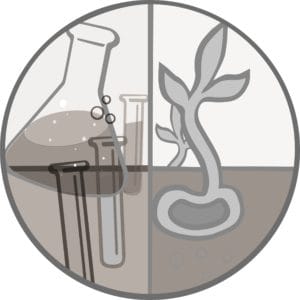 SEATTLE (AP) – With a week to go before the November election, the Grocery Manufacturers Association is turning up the heat in the fight over labeling genetically engineered foods, giving heavily in recent days to defeat Initiative 522.
The Washington, D.C.-based food industry group on Thursday and Friday made two cash donations totaling about $3.7 million to the No on 522 campaign, according to reports filed with the state Public Disclosure Commission. The group, which has collected money from major food companies, has given a total of $11 million to defeat I-522.
Washington Attorney General Bob Ferguson said last Tuesday that he'll move ahead with a lawsuit filed against the group. Ferguson has accused it of improperly collecting the cash in a manner that shielded the identities of the companies to protect them from scrutiny.
The Grocery Manufacturers Association has since set up a political committee and identified companies that contributed, including PepsiCo Inc., Coca-Cola Co., Nestle SA, General Mills Inc., Kellogg Co., The Hershey Co. and ConAgra Foods Inc. All those companies gave money to fight a similar food labeling measure last year in California, which voters narrowly defeated.
A message left with the group Saturday was not immediately returned.
The debate over food labeling has shaped up to be one of the costliest initiative fights ever in Washington state. The money raised so far by both sides, about $27.7 million, is the second highest amount for a state ballot measure. It trails money raised for and against a 2011 measure to privatize liquor sales, which totaled about $32.4 million, according to the disclosure commission.
The No on 522 campaign has raised a record-setting $21.4 million to fight food labeling, while supporters have raised $6.3 million.
On Nov. 5, Washington voters will decide whether to approve I-522, which requires genetically engineered foods offered for retail sale to be labeled. Products would have to carry a label on the front of the package disclosing that they contain genetically engineered ingredients.
Supporters say consumers have a right to know whether foods they buy contain such ingredients and a label is no different from nutrition and other labels. Opponents say it would cost farmers and food processors and such a label implies the food is somehow less safe.
The ballot measure was leading in a statewide poll conducted in early September. But the latest Elway Poll of 413 registered voters showed momentum was shifting because of a blitz of opposition ads, The Seattle Times reported. The Elway survey of interviews conducted Oct. 15-17 showed the measure winning 46 to 42 percent, with 12 percent of voters still undecided. The margin of error was plus or minus 5 percentage points.
On Friday, DuPont Pioneer also gave $460,000 to the anti-labeling group, bringing the company's total to about $3.9 million.
Aside from the Grocery Manufacturers Association, top contributors include Monsanto Co., DuPont Pioneer, Bayer Cropscience and Dow Agrosciences.
Dr. Bronner's Magic Soaps is the top contributor to the pro-labeling group, giving $1.7 million. Other top contributors include the Center for Food Safety Action Fund, Mercola Health Resources, Nature's Path Foods and the Organic Consumers Fund.