No on 522 campaign opposing GMO food ingredient labeling could face penalties of up to $7 million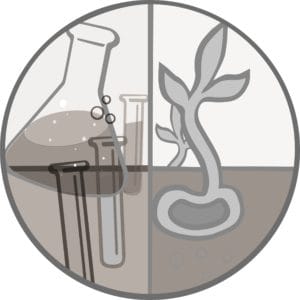 (Seattle) – Moms for Labeling filed suit Monday against the No on 522 campaign, seeking to force their advertisements to comply with Washington's campaign finance disclosure laws. In addition, the suit asked the judge to "sequester" the amount of the concealed contributions – more than $7 million – for the payment of future penalties.
Today's legal action follows Attorney General Bob Ferguson's suit last week against the Grocery Manufacturers Association (GMA) that forced the GMA to disclose its contributors. The AG has not initiated an enforcement action against the No on 522 Campaign to address its false disclosures and other alleged violations.
"No on 522's multi-million dollar ad blitz has deceived voters about who is bankrolling their campaign," said Pam Johnson, a co-chair of Moms for Labeling.  "They refuse to be honest with voters, and we want to hold them accountable."
Moms for Labeling filed with the same judge assigned to the A.G.'s lawsuit against the GMA. This judge previously ruled that Moms for Labeling's allegations appeared to both have merit and be supported by evidence, but that Moms for Labeling could not bring its case until after a 55-day statutory notice period. That period ended last Friday.  
With its complaint, Moms for Labeling filed a motion for a temporary restraining order (TRO) to require the No on 522 Campaign to remove its ads from the airways until it corrects its "top five contributors" disclosure to list its actual top contributors.
In addition, Moms for Labeling has asked the Court to prohibit the No on 522 Campaign from accepting further contributions from the GMA and to grant a "writ of sequestration," which would protect some or all of the illegally concealed contributions for the payment of penalties. Under RCW 42.17A.750 (e) (http://apps.leg.wa.gov/RCW/default.aspx?cite=42.17A.750), a person who fails to report a contribution "may be subject to a civil penalty equivalent to the amount not reported as required," which in this case is more than $7 million.  If the contributions are not held in reserve, the No on 522 campaign could spend these contributions and have nothing left to pay fines after the election.
"If a campaign could spend all of its concealed contributions and therefore pay no penalty, it would reward the violation and encourage future violations," said Knoll Lowney, attorney for Moms for Labeling.
Moms for Labeling co-chair Pam Johnson added, "We cannot just sit by while they refuse to tell us what is in our food and refuse to tell us who's funding the campaign. These violators must be held accountable."
The A.G. described Moms for Labeling's allegations as uncovering the largest concealment of campaign contributions in Washington state history.