Help Us Separate Factory Farm Brands of "Organic" Chicken from the Real McCoy
Cornucopia's organic brand scorecards are one of the most popular features of our website. Our scorecard ratings (dairy, eggs, soy products, cereal, etc.) help consumers choose the best food for themselves and their families. Now we need your help, as we develop a new scorecard to rate brands of organic chicken.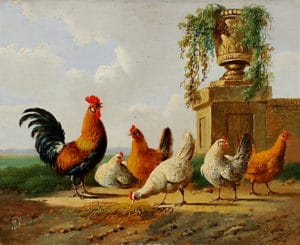 In order to include all possible brands in the chicken scorecard, we need your help to tell us what brands of certified organic chicken are available in your local retail stores, coops, and farmers markets.
We need to know the store name, the city/state where the store is located, the brand name, the certifier, and the distributor's name (all this should be available on the package).
For example, a Costco store in East Wenatchee, Washington sells the brand Coleman Organic chicken, certified by OTCO, distributed by Coleman Natural Organics.
Please send the information in an email to [email protected], or call Jason at 608-625-2000.
Cornucopia will carefully check out the labeling claims made by your favorite organic chicken brand.  But there's another reason to participate: your name will be entered into a drawing to receive a very special organic food prize. 
Along with the scorecard, we will also publish a report comparing organic chicken husbandry to the factory farmed model. We are currently researching organic chicken farming practices, reviewing the USDA National Organic Program regulations, and visiting organic farms.